Teak furniture manufacturer based wholesale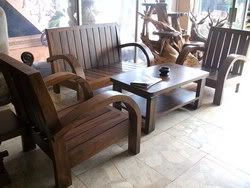 We are teak indoor furniture from indonesia. Our teak wood factory that offers teak wood furniture design and Reclaimed teak wood with best quality and low price. we are also ready with a custom design from customers with low prices. we will try to provide the best service to customers.
Jawamebel is one of the largest wholesale teak wood product from Jepara - Indonesia. We offer furniture with wood material that have been selected properly. Our product collection starts from the active room, dining room, bed room and much more. The price we offer very affordable and relatively cheap. As producers, we will be happy to assist and support your efforts to become more advanced in the future. All our products are strong, quality and elegance. products we produce include : bookcases and bed, bench, cabinet, chair, chest, coffe table, console table, day bed, rack, side table, sideboard, stool, table, tv cabinet, sofa, barstool, fireplace, birdcage, casual furniture, small tables, kitchen chairs, pub furniture, bureau, writing desk, wall table, plantstand, bathrobe table, and even children furniture.

Teak wood we use kiln dried solid Teak wood and from teak plantations. We also ever send furniture to several countries : Spain, Holland, Singapore, Malaysia, Taiwan, Europe, Germany, Australia, USA, Austria.